Life, Health, & Long Term Care Insurance Advisors
"If something happened to me, is my family protected?" - Lets answer that question today!
Vista Wealth Group are independent insurance advisors in Omaha, NE. There is nothing more satisfying to our advisors than helping clients protect the most important people in their lives. Our independence allow us to work with a variety of insurance carriers to best serve our client's needs.
Talk to an insurance advisor or call 402.339.4800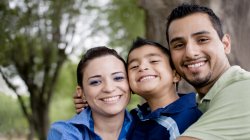 We can't predict the future - but we can protect those that we care about through insurance planning.
Insurance planning is the thoughtful process of transferring certain risks of every day life to an insurance company. We work with our clients to help them decide how much risk they want to keep (ie. deductibles, out of pockets, waiting periods, risk above the coverage amount, etc.) and how much they want to transfer to a well rated insurance carrier by purchasing an insurance policy. As independent agents, we can add value to our clients by comparing product from a variety of insurance companies to find the best fit and price.
There are many options and insurance strategies which can create confusion and frustration. Our goal is to make insurance planning understandable and easy. Select the categories of insurance below for more information.
_____________________________________________
Talk to an insurance agent or call 402.339.4800 Request a term life quote
VistaView can show you how insurance fits into your financial plan. You'll have the ability to add custom "what-if" scenarios to test your strategy. Request access today
Have you met our team?
We have a wealth of experience in the financial services industry.