Wealth Management
Financial Plans - Just For You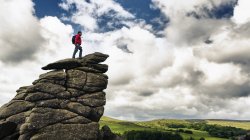 The advisors at Vista Wealth Group have a broad range of available products and financial planning services. We stand firmly against the cookie cutter approach. We are yet to meet two clients that are the same and believe that each deserve careful and thoughtful service. As your personal wealth advisor, we'll start with the big picture, work to understand your needs and then create a tailored plan just for you.
Wealth Management Life, Health, LTC Insurance
Financial Planning Products
Financial Services

IRAs
Mutual Funds
College Saving Plans (529 plans)
Life Insurance
Stocks
Municipal Bonds
Corporate Bonds
CDs
Annuities

Wealth Building Strategies
Fee Based Planning
Retirement Income Planning
Portfolio Risk Management
Strategies for Business Owners
Asset Allocation Strategies
Wealth Transfer Considerations
Savings takes patience, practice, and a clear plan to reach future goals. Leveraging today's technology and planning tools, we focus on understanding our client's current situation and making a roadmap for fulfilling future retirement or wealth-building needs. In our office, it's all about you. No one plan fits all. With our up-to-date planning tools, access to a wide variety of investment options and experience in the industry, we can guide your plan for retirement, assist you with 401K rollovers, educate you on your current position, present options for wealth disbursement after retirement or set up college savings plans and more.
Have you met our team?
We have a wealth of experience in the financial services industry.