Social Distancing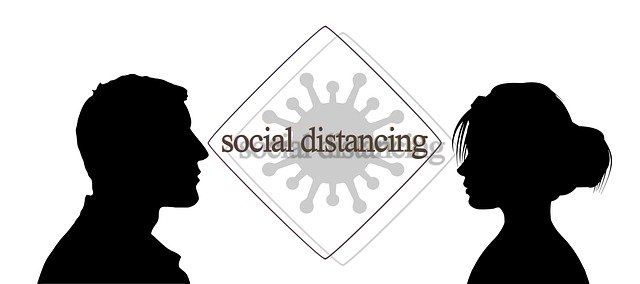 Before our commentary, here are some important business continuity details:
In accordance with government official's recommendations, Vista Wealth Group in Logan, IA and Omaha, NE will be working remotely until April 1st. During this time, we will be working and available to continue the service you've come to expect. There will be no interruption of services to our clients. Our Omaha office phone line, 402-339-4800, will forward to our remote locations.
…………
Vista Wealth Group is focused on being available to clients and gaining perspective on this market. As always, we are focused on our client's needs and goals. We can't predict the future, but we always work to see today clearly.
Sober realities abound as families are faced with changes at work, childcare issues from school closures, and the health risks posed by COVID-19. The markets continue to experience extreme volatility as new information becomes available. This is a highly fluid situation and we expect this volatility to continue until more certainty enters the picture. There are many encouraging government initiatives and proposals on the table to support American individuals and business. The details of these plans are in negotiations, but we expect to know more in the next couple days. Clearly, aggressive support will be needed as many areas of the economy have been greatly impacted. Fortunately, it appears that there is a shared urgency to act.
We are all in this together fighting for the greater good against a common enemy. We distance ourselves to protect those most vulnerable among us. On a positive note, it feels like there is some cooperation again in government and people are working together. Quite a bit has changed over the past two weeks. Despite that change, the fact remains that America is resilient and has emerged from every past challenge. We have no reason to believe this time is different. America is known for its ingenuity. Fortunately, necessity is a great driver of creativity.
Personally, we hope that those who are disrupted will receive the aid they need. As we look at our email inboxes, we detect many local efforts to lift up families. We intend to support these efforts and encourage those able to do the same. Further, we hope this challenge will bring families together, give people some time to reflect on what's most important, and help us to live a little healthier.
We will get past this. Markets will recover. In the meantime, love your family and help your neighbor. Our thoughts and prayers go out to all of those directly and indirectly impacted by COVID-19. We are also thankful for the work and courage of healthcare professionals.
We are here for you and welcome your calls.
Have you met our team?
We have a wealth of experience in the financial services industry.